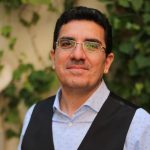 Theodoros   Stavrinoudis,  Associate Professor
University of the Aegean
Dr. Theodoros A. Stavrinoudis is Associate Professor in "Tourism Management" at the University of the Aegean (Department of Business Administration and Postgraduate Program in "Strategic Management of Tourism Destinations and Hospitality Enterprises") and Tutor at the Postgraduate Program in "Management of Tourism Enterprises" at the Hellenic Open University. He is member of the Assembly of Tourism Economics and Management Department and Assistant Editor of TOURISMOS: An International Multidisciplinary Refereed Journal of Tourism.
He is co-author of books, has contributed many collective editions, his research activity has been reflected in numerous published papers in international scientific journals in the field of tourism (Tourism Management, Current Issues in Tourism, Journal of Human Resources in Hospitality and Tourism etc.) and has presented papers at International Scientific Conferences. He is an active member in three research laboratories and has conducted extensive research in the field of Tourism.
For further info please visit:
Recent Publications: