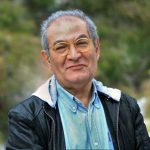 Paris Tsartas, Professor
Harokopio University
Paris A. Tsartas is a Professor of Tourism Development. He teaches Tourism at the Department of Economics and Sustainable Development of the Harokopio University of Athens. He has served as Director of the International Master Program (MSc) entitled "Sustainable Tourism Development: Cultural Heritage, Environment, Society" (a partnership of three leading European Universities: Harokopio University, University of the Aegean and Université Paris I – Panthéon Sorbonne) (2018-2020). He taught at the Department of Business Administration of the University of the Aegean (1997-2016) where he was twice elected as the Department Head (2001-2003, 2007-2009). Between 2010-2014 he has served as the Rector of the University of the Aegean. He was Chairman of the Board of Higher Education of Greece (2014). He has also served as Director at the Interdepartmental Program of Post Graduate Studies in Tourism at University of the Aegean (2002-2009). Visiting professor and lecturer on Post Graduate and Undergraduate Programmes at IRESTI, Sorbonne University (2015-2017), European University in Cyprus (2014-2015), Athens University of Economics and Business (2014-2015). He is an Editor in Chief of "Tourismos: an International Multidisciplinary Journal of Tourism", a reviewer and a member of editorial boards of scientific journals of tourism (AOTR, JOST, Anatolia, Tourism Today, etc) and also a member of a various number of scientific boards. He is the author of a number of articles books and research monographs on Tourism (in English, Greek and French) and contributed to a number of collective edited publications on the same subjects (collective volumes).
Publications:
Bonarou, Chr., Tsartas, P., Sarantakou, E. (2019), «Storytelling and wine tourism branding: Insights from the wine roads of Northern Greece», in: Sigala M., Bruwer J., (eds.) Managing and marketing wine tourism and destinations: theory and cases, VOLUME 1, Spinger.
Coccosis, H., Tsartas, P. (2019), Sustainable Tourism Development and the Environment, (in Greek). 2nd revised edition, Kritiki Publications, Athens, Greece.
Coccosis, H., Tsartas, P., Gkrimpa El. (2020), Special Interest tourism: demand and supply of new tourism products, (in Greek), 2nd revised edition, Kritiki Publications, Athens, Greece.
Tsartas P., & Lytras P. eds (2017), Greek Scientists Contribution in the Research on Tourism and Tourism Development: some preliminary remarks and conclusions, Papazissi Publications.
Tsartas, P., Kyriakaki A., Stavrinoudis, Th., Despotaki G. & Tsilibokos K., Sarantakou E. (2019), Refugees and Tourists: a case study from the islands of Chios and Lesvos, Greece. Current issues in tourism 1-17. 10.1080/13683500.2019.1632275. (Peer – review)
Tsartas, P., Zagotsi, S., Kyriakaki, A. (2020), Tourists, Travelers, Places: sociological approaches to tourism (in Greek), Kritiki Publications, Athens, Greece.