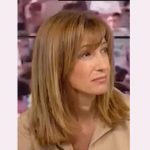 Chryssa Sofianopoulou, Associate Professor
Harokopio University
Chryssa Sofianopoulou is Associate Professor at Harokopio University of Athens. She holds a bachelor's degree in Mathematics and a PhD in Education Sciences from the University of Athens. Her area of expertise is Analysis of Educational Performance and Computer Training. Her research focuses on socio-economic factors and geographical characteristics related to educational performance, social inequality in the educational system, and the use of ICT to improve the quality of learning. She is visiting professor at the University of Cergy-Pontoise in Paris and at the University of Mons in Belgium. She has an experience in scientific research acquired through participation in international research programmes, in recent 22 years, mainly through PISA (OECD) as National Project Manager and Member of Governing Board and IEA's researches.  She is National Expert in EU for education issues. She has been adviser to the French Minister of National Education on issues related to educational performance. She participates in international, european and national projects dealing with the analysis of the educational process.
Publications:
Sofianopoulou, Ch., Emvalotis, A., Karakolidis, A., Pitsia, B. (2019). An analysis of the results of PISA 2015: The performance of Greek students and the factors that affect them, Athens: diaNEOsis Research and Policy Institute.
Καμήλαλη, Δ., & Σοφιανοπούλου, Χ. (2019). Υλοποίηση ενός MOOC με Drupal για την Εφαρμογή της Μικρομάθησης και της Αυτοκατευθυνόμενης Μάθησης. Ανοικτή Εκπαίδευση: το περιοδικό για την Ανοικτή και εξ Αποστάσεως Εκπαίδευση και την Εκπαιδευτική Τεχνολογία, 15(1), 226-240. doi:http://dx.doi.org/10.12681/jode.18203
Vavaitis, V., Sofianopoulou, Ch. (2019). EXPLORING THE ABILITY OF WRITING SKILLS THROUGH THE EDMODO PLATFORM IN DISTANCE FOREIGN LANGUAGE LEARNING, EDULEARN19 Proceedings, pp. 2078-2083.
Krypotou, A., Sofianopoulou, Ch. (2019). INVESTIGATING SECONDARY EDUCATION TEACHERS' TRAINING NEEDS, EDULEARN19 Proceedings, pp. 2084-2091.
Goltsiou, A., Sofianopoulou (2019). MOODLE IN THE PRIMARY SCHOOL – INVESTIGATION OF RESOURCES AND IMPLEMENTATION POSSIBILITIES, ICERI2019 Proceedings, pp. 9933-9941.